Products

Bag ties
BAG TIES
Metal bag ties with two eyelets are the ideal solution to tie fastly and without problems.

Bag ties can be used for different purposes: tying of concrete reinforcing bars, bags, bales, guiding and attaching plants…
One simple pull at the tool and one ties as tightly or as loose as one prefers.

Bag ties scan also easily be used manually: a bag is tied with a few twists of the hand.
KINDS OF BAG TIES
We offer the bag ties in three qualities of steel wire in different diameters:
Black annealed
Galvanized
Plastic coated wire
We also offer the binding tool. With one pull the bag ties are twisted without any effort.
On request, other qualities (for example copperwire), special lengths or a different make-up can be produced.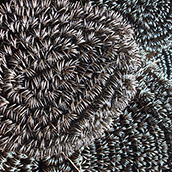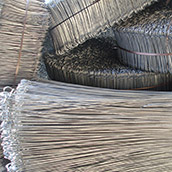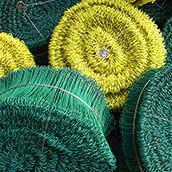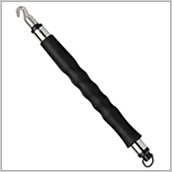 WHY THE BAG TIES ARE THEY THE BEST CHOICE ?
The availability and the excellent service proves once again that EGETRA is always the best choice.
Feel free to contact us, we always look for the best solution.